Please note about pricing

Price is per Each BJJ HOME MATS measures 1.5m x 3m x 35mm, For those looking to create a larger training area, you can easily combine two BJJ HOME MATS to achieve a perfect 3m x 3m space right in the comfort of your home.
Regular price
$389.00 AUD
Regular price
Sale price
$389.00 AUD
Unit price
per
Sale
Sold out
Dimensions

Each BJJ HOME MATS measures 1.5m x 3m x 35mm, offering ample space for various training activities. The lightweight and portable design make it convenient for transportation and storage, allowing you to set up your training area effortlessly. No more hassle with tape because our mats feature built-in Velcro, ensuring quick and secure setup.

For those looking to create a larger training area, you can easily combine two BJJ HOME MATS to achieve a perfect 3m x 3m space right in the comfort of your home.

Simply roll them out and get started with your training.
SHIPPING + RETURNS

Return Policy

For your convenience, we offer a straightforward return policy. Most brand-new, unopened items can be returned within 30 days of delivery to receive a full refund. If the return is due to our error, such as a damaged, defective, or incorrect product, we will cover the return shipping costs. Please note that all returns must still be in their original packaging and in pristine condition to qualify for a refund.

Once you have handed your package to the return shipper, you can expect to receive your refund within approximately four weeks. However, in many cases, refunds are processed more expeditiously. This timeframe encompasses the transit time required for us to receive your return from the shipper (typically 5 to 10 business days), our processing time upon receiving the item (usually 3 to 5 business days), and the time it takes for your bank to process our refund request (around 5 to 10 business days).

To initiate a return, simply log in to your account, access the order through the "Complete Orders" link under the My Account menu, and click on the Return Item(s) button. We will keep you informed via email regarding the progress of your refund once we have received and processed the returned item.

Shipping

We utilize Cope Sensitive Freight and Toll IPEC to ship our larger items, while smaller items are shipped via Australia Post. Please note that our shipping services are limited to within Australia only. If the item is in stock and not indicated as a pre-order, we will typically ship it within 1-2 business days.

During the checkout process, our shopping cart will calculate and apply shipping charges. However, there are certain locations where automated shipping cost calculation may not be possible due to significant variations in costs. In such cases, please contact us directly for accurate pricing if the website cannot provide the information.

In the event that no one is available at the time of delivery, kindly specify your preferred location for item(s) placement. Please note that our couriers do not deliver to P.O. boxes. Any re-delivery attempts will incur additional freight charges, which are beyond our control.
Elevate your home gymnastics practice with our exceptional gymnastic home mats. Crafted to provide the utmost comfort and support, these mats are the embodiment of convenience and versatility. Here's why our gymnastic home mats are the perfect choice for your training needs:
Sumptuous Felt Finish: Our mats feature a luxurious felt finish that enhances your training experience. The top layer is designed for a soft and cushioned feel, providing the ideal surface for gymnastics routines and exercises.

Roll Out and Roll Up: Whether you're practicing a routine, perfecting your skills, or just getting in some extra training, our mats can be effortlessly rolled out whenever you need them. When your session is over, simply roll them back up for easy storage, freeing up space in your home gym.

Tailored Length: The standard length of our mats is 3 meters, offering ample space for your gymnastic endeavors. If you require different dimensions, we're more than happy to accommodate your needs. Just let us know your preferences, and we can provide custom lengths for your convenience.

Seamless Expansion: For those who desire a larger workout area, our mats are equipped with a user-friendly velcro connection system. This innovative feature allows you to connect two or more mats effortlessly, creating a continuous and secure workout surface.
Whether you're a dedicated gymnast or a fitness enthusiast looking to refine your skills, our gymnastic home mats offer the perfect solution. With easy setup, compact storage, and the flexibility to tailor your space to your exact requirements, these mats empower you to achieve your gymnastic goals.
Ready to transform your home gym into a gymnastics haven? Contact us today to explore the possibilities with our top-of-the-line gymnastic home mats.
Share
View full details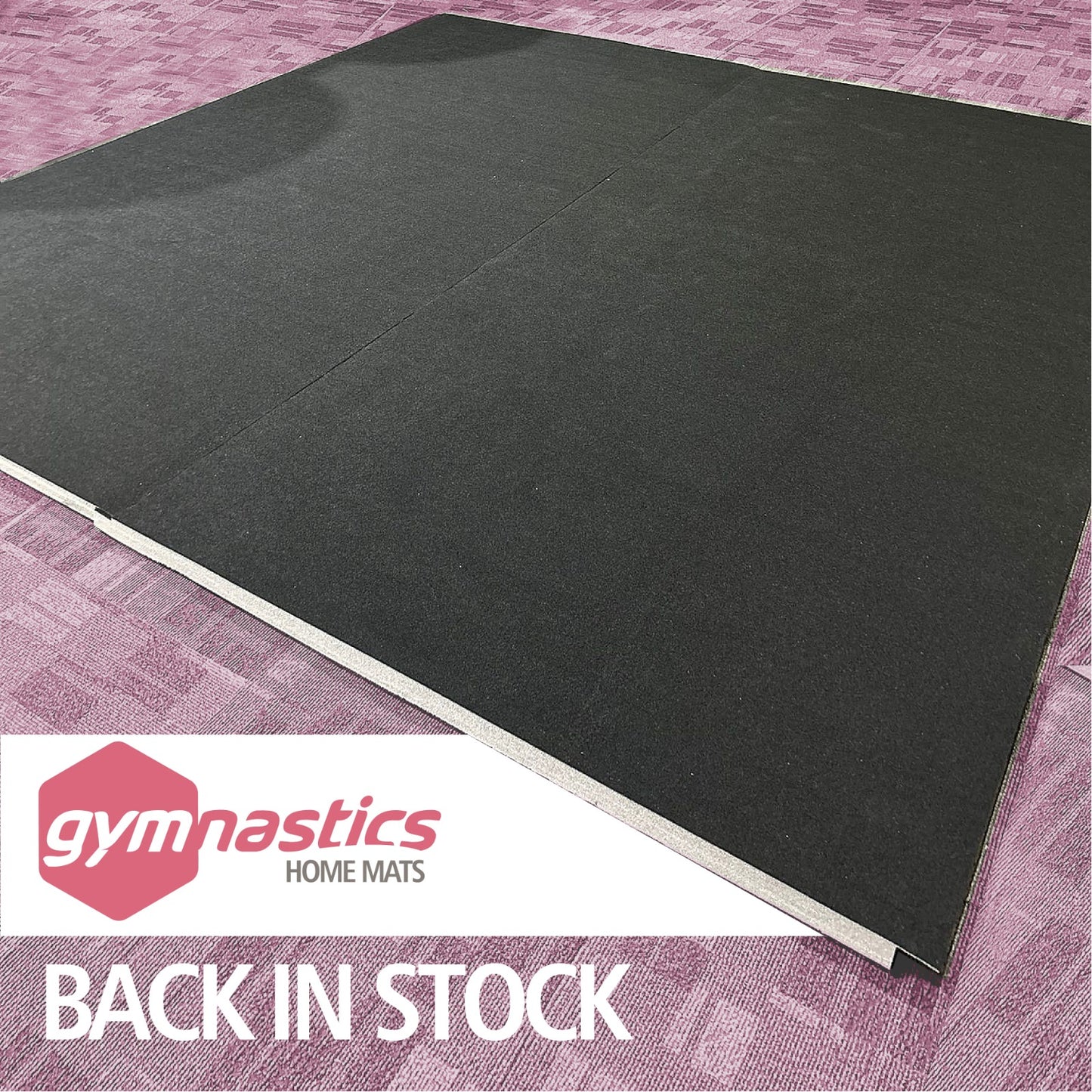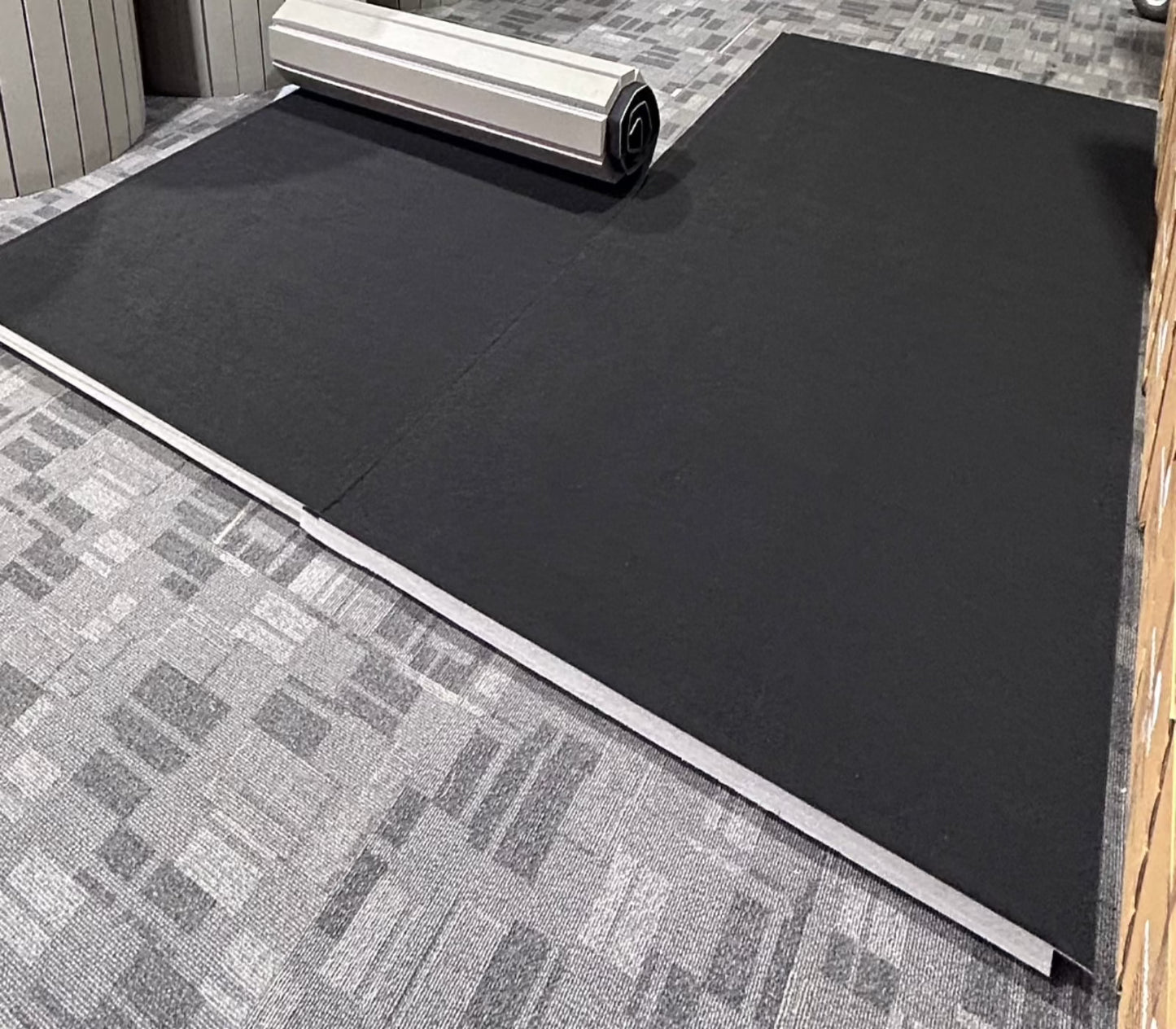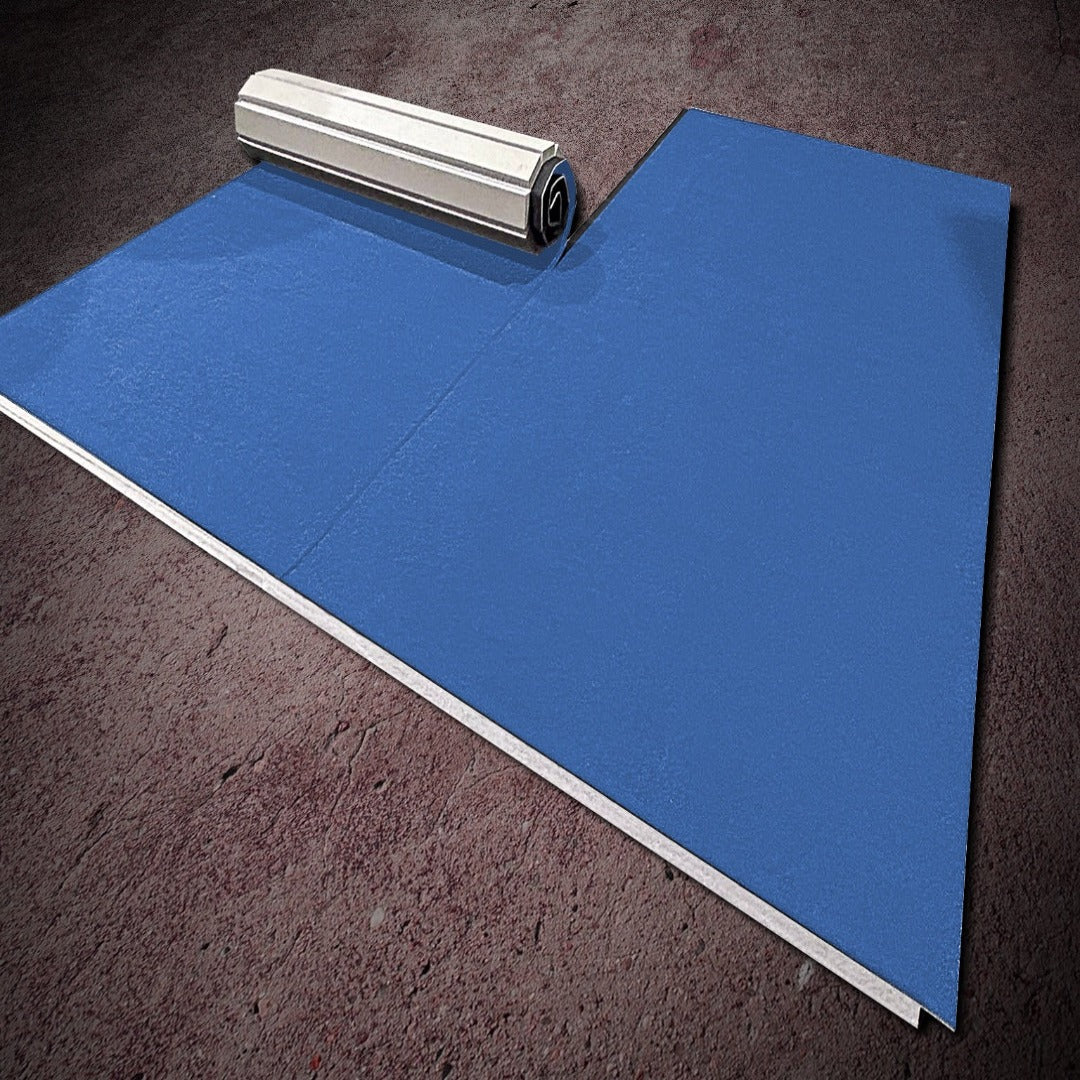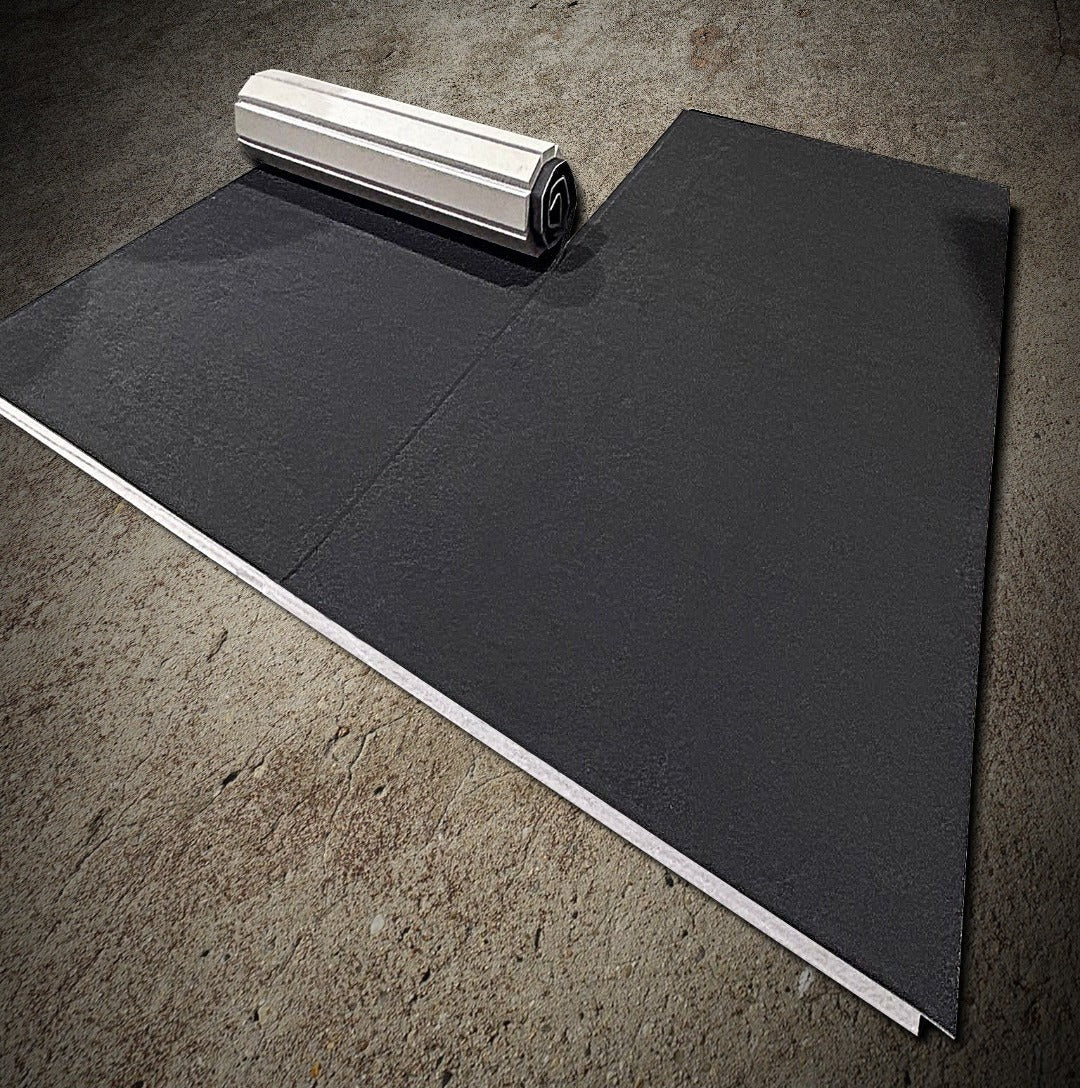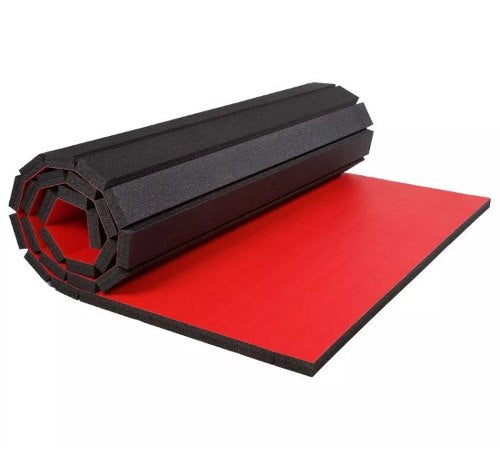 EVOLUTION MATS
The EVOLUTION Mats are the first mats developed exclusively for Martial Arts Academies and with incomparable quality.
Velcro Connection

The new top of the range Evolution mat is here and will not disappoint. Evolution mats have revolutionized the mat industry by eliminating the need for mat tape on the seams. With built-in hook and loop roll connection you can create a smooth, virtually seamless mat surface, these mats are built to last. Simple and easy to install With a super-strong surface and high grip Tatami finish, these mats are suitable for a range of different uses.

Column Pads

PEVOLUTION Column Pads are the first mats developed exclusively for Martial Arts Academies and with unparalleled quality, with a longer lifespan than ordinary E.V.A or other regular mats.
The rolls measure 1.50cm wide, 40MM thick and can extend up to 16 meters in length.
Made in the following colors: Royal Blue, White, Red and Black, With the revolutionary built-in Velcro connection system