Please note about pricing

$99 pricing is per sqm not lineal metre.
For accurate pricing please send us floor plan for quoting.
MOQ for this product is 20m2.
Regular price
$119.00 AUD
Sale price
$99.00 AUD
Unit price
per
Sale
Sold out
Dimensions

BJJ/Judo Roll up Mats are the first mats developed exclusively for Martial Arts Academies and with unparalleled quality, with a longer lifespan than ordinary E.V.A or other regular mats.

Our rolls measure 1.5m wide, 40MM thick and can extend up to 22 meters in length.

The rolls are sold per square meter M² (eg 1 roll of 1.5m(W) X 12m(L) = 18M²)

With a weight of approximately 2.4kg per SQM
SHIPPING + RETURNS

Return Policy

For your convenience, we offer a straightforward return policy. Most brand-new, unopened items can be returned within 30 days of delivery to receive a full refund. If the return is due to our error, such as a damaged, defective, or incorrect product, we will cover the return shipping costs. Please note that all returns must still be in their original packaging and in pristine condition to qualify for a refund.

Once you have handed your package to the return shipper, you can expect to receive your refund within approximately four weeks. However, in many cases, refunds are processed more expeditiously. This timeframe encompasses the transit time required for us to receive your return from the shipper (typically 5 to 10 business days), our processing time upon receiving the item (usually 3 to 5 business days), and the time it takes for your bank to process our refund request (around 5 to 10 business days).

To initiate a return, simply log in to your account, access the order through the "Complete Orders" link under the My Account menu, and click on the Return Item(s) button. We will keep you informed via email regarding the progress of your refund once we have received and processed the returned item.

Shipping

We utilize Cope Sensitive Freight and Toll IPEC to ship our larger items, while smaller items are shipped via Australia Post. Please note that our shipping services are limited to within Australia only. If the item is in stock and not indicated as a pre-order, we will typically ship it within 1-2 business days.

During the checkout process, our shopping cart will calculate and apply shipping charges. However, there are certain locations where automated shipping cost calculation may not be possible due to significant variations in costs. In such cases, please contact us directly for accurate pricing if the website cannot provide the information.

In the event that no one is available at the time of delivery, kindly specify your preferred location for item(s) placement. Please note that our couriers do not deliver to P.O. boxes. Any re-delivery attempts will incur additional freight charges, which are beyond our control.
Unlock the Full Potential of Your Commercial Space with Evolution BJJ Roll Up Mats
In larger commercial areas and bustling gyms, adaptability is crucial. Evolution BJJ roll up Mats take versatility to a whole new level, providing unmatched portability for spaces that demand quick setup and pack-up. If your clients work in communal environments or you need a flexible part-time gym solution, these mats are your ideal companion.
But that's not all; Evolution BJJ roll up Mats go beyond expectations. From dynamic martial arts training to serene yoga sessions, from invigorating stretching areas to therapeutic studios, these mats excel in every domain. The possibilities are limitless—allow your space to evolve and cater to diverse activities seamlessly.
Imagine the convenience of these mats as they effortlessly transform into wall padding, ensuring an added layer of safety and protection. Evolution BJJ roll up Mats offer a complete package, blending functionality with practicality, making them an excellent addition to any space.
With their innovative design and durability, these mats prove to be a smart investment for your business. By investing in Evolution BJJ roll up Mats, you'll maximize the potential of your commercial space and elevate the training experience for your clients.
Experience the power of Evolution BJJ roll up Mats and witness their transformative impact on your gym or training area. Embrace their portability, versatility, and functionality as they pave the way for a more dynamic and engaging fitness environment.
Made in the following colors: Blue, White, Grey, Red and Black, With the revolutionary built-in Velcro connection system
Share
View full details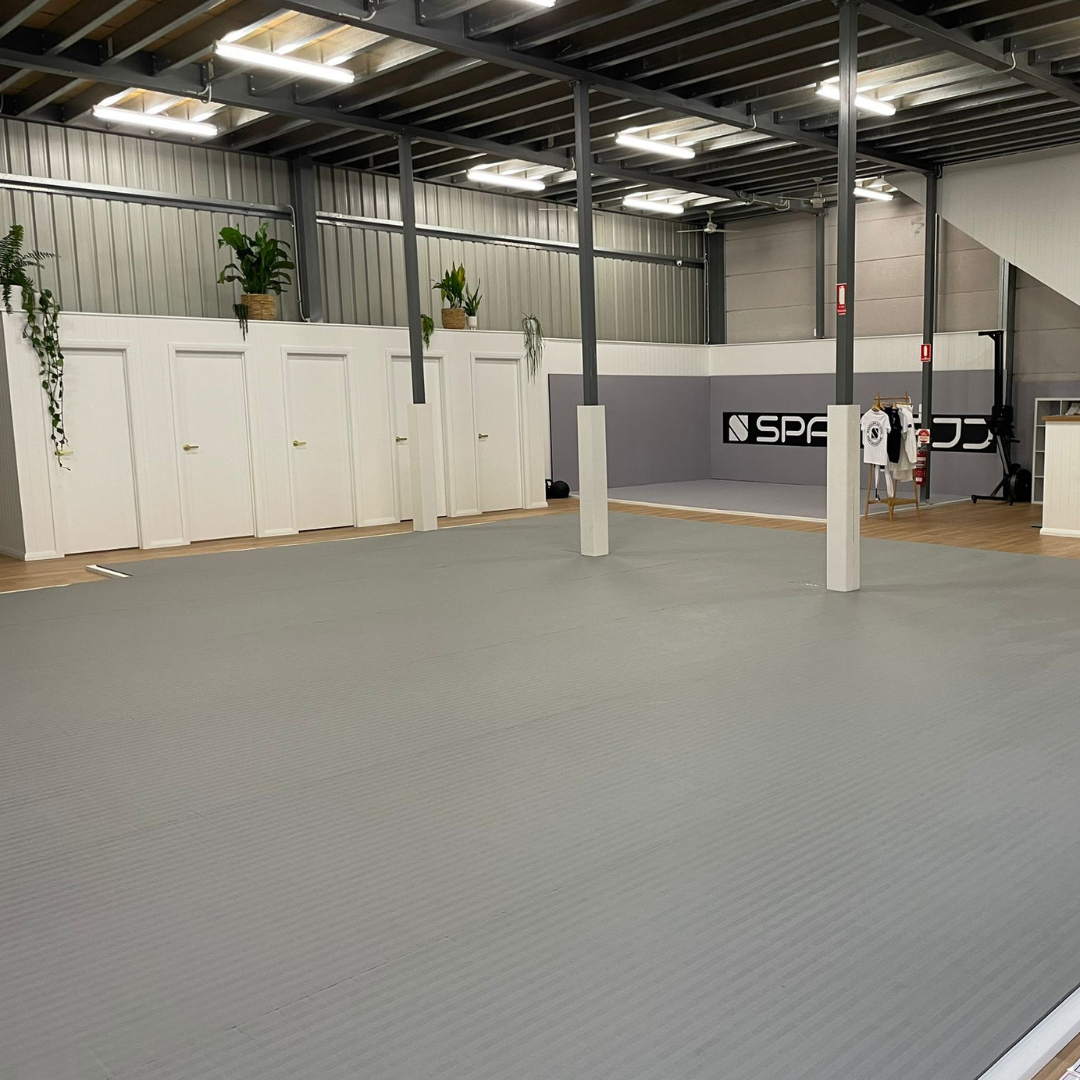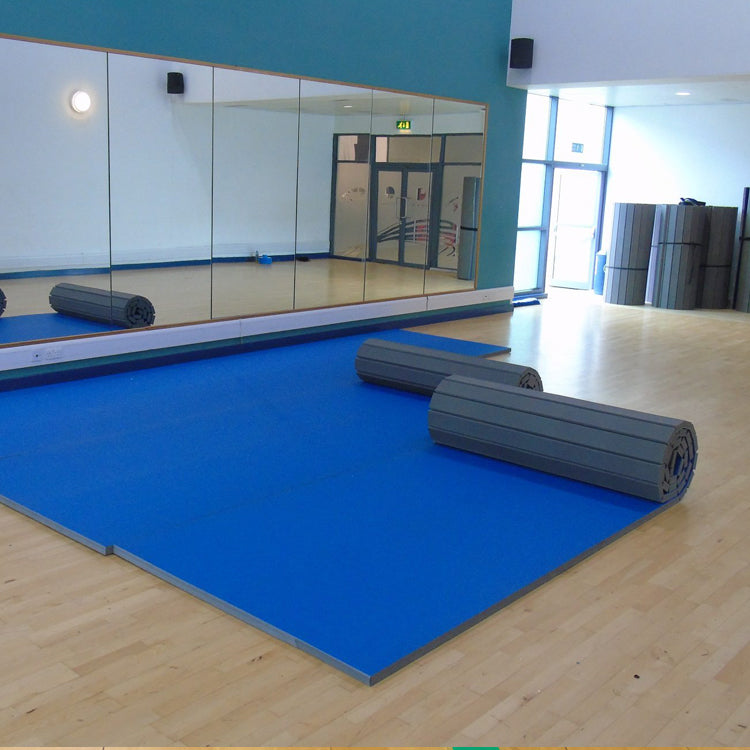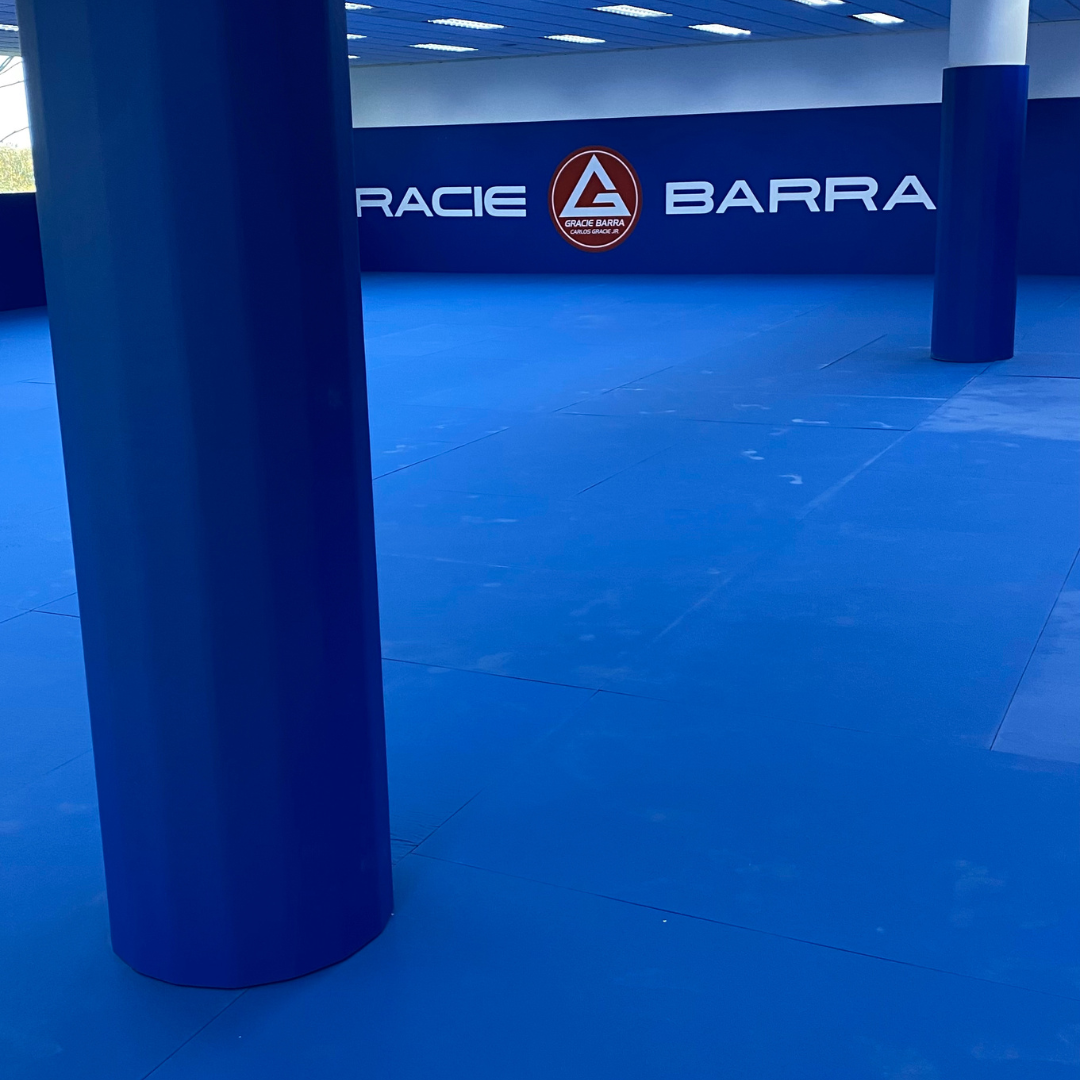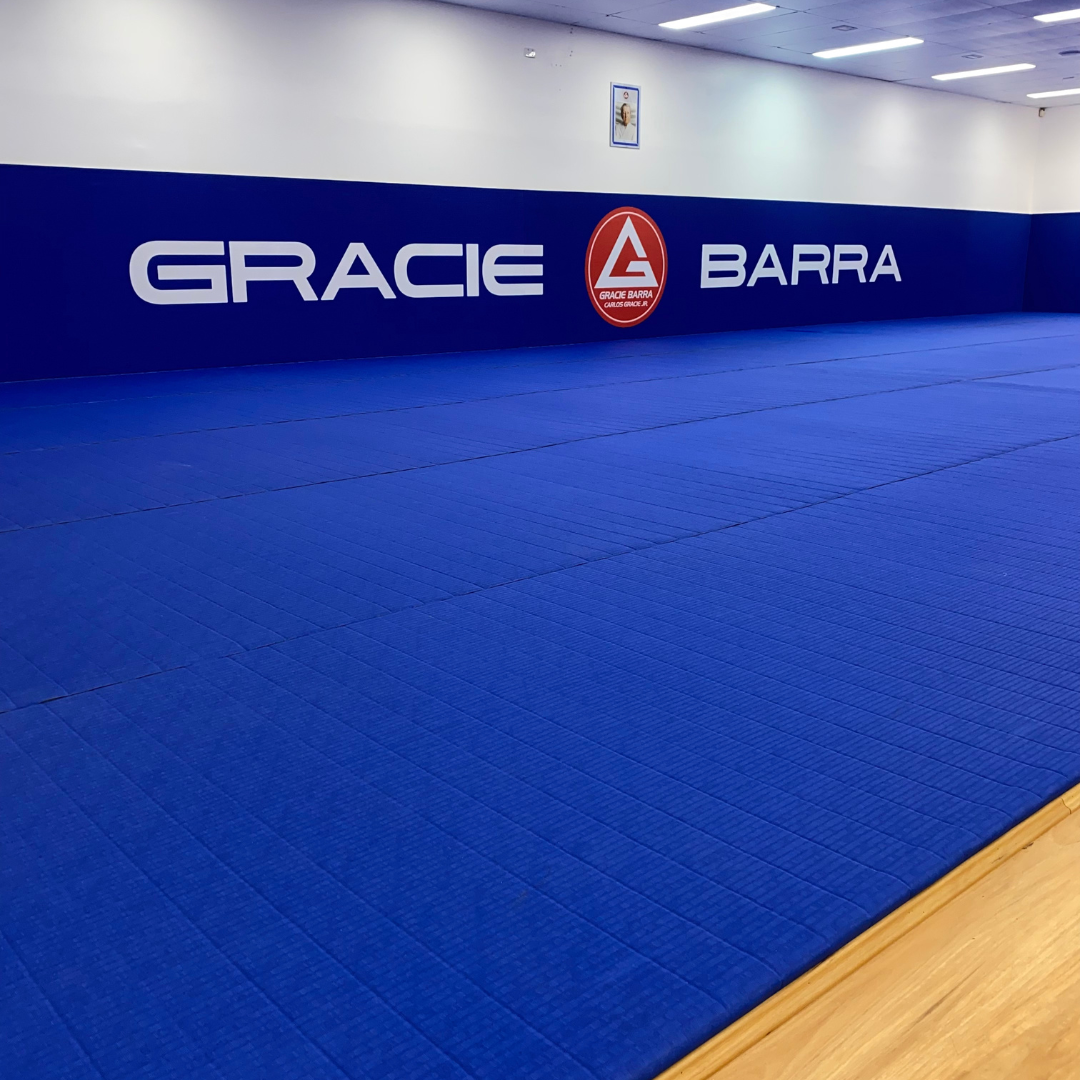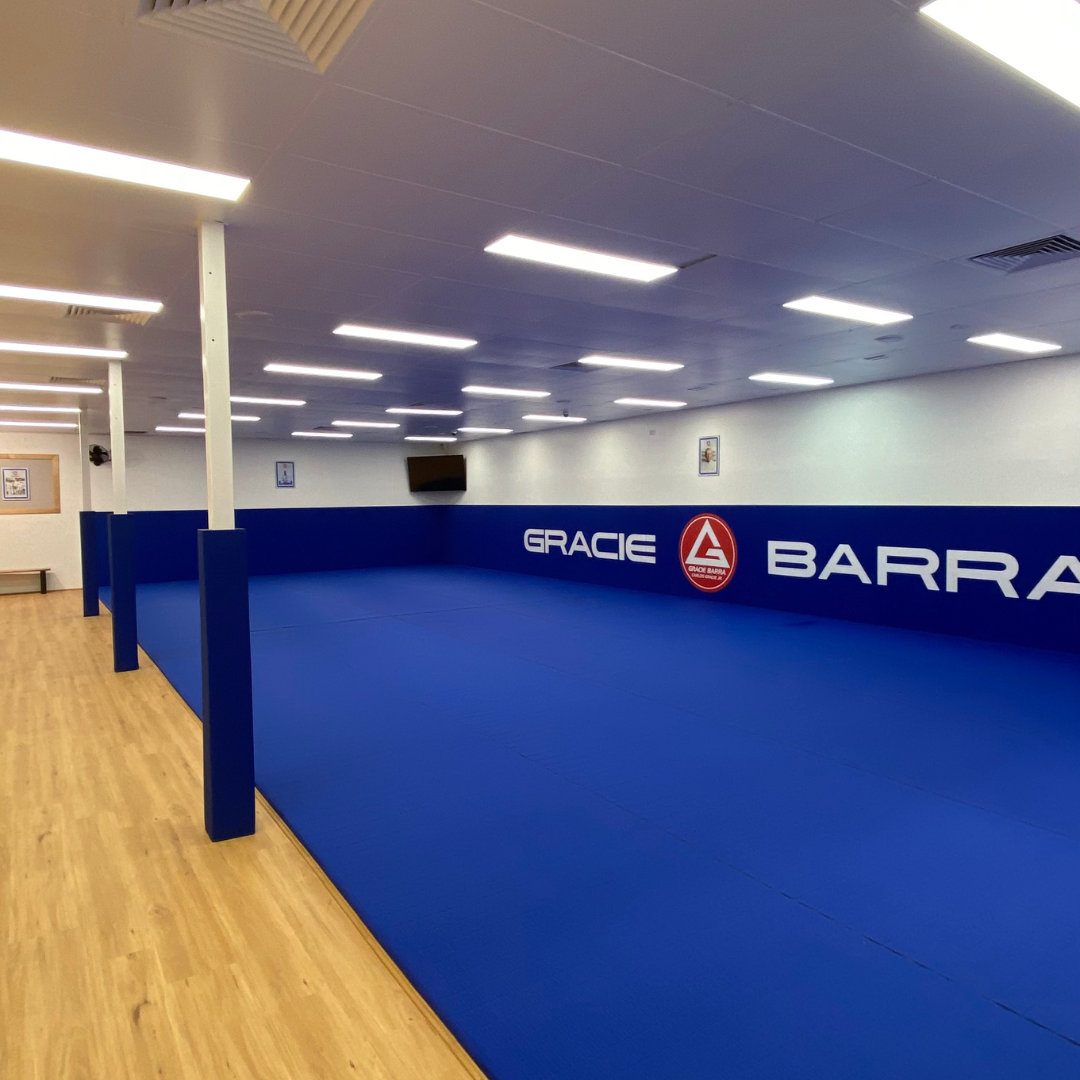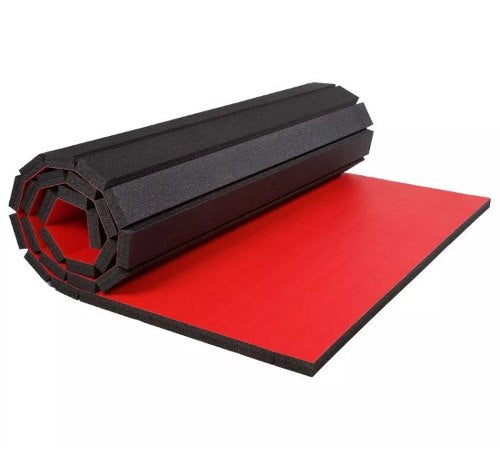 EVOLUTION MATS
The EVOLUTION Mats are the first mats developed exclusively for Martial Arts Academies and with incomparable quality.
Velcro Connection

The new top of the range Evolution mat is here and will not disappoint. Evolution mats have revolutionized the mat industry by eliminating the need for mat tape on the seams. With built-in hook and loop roll connection you can create a smooth, virtually seamless mat surface, these mats are built to last. Simple and easy to install With a super-strong surface and high grip Tatami finish, these mats are suitable for a range of different uses.

Column Pads

PEVOLUTION Column Pads are the first mats developed exclusively for Martial Arts Academies and with unparalleled quality, with a longer lifespan than ordinary E.V.A or other regular mats.
The rolls measure 1.50cm wide, 40MM thick and can extend up to 16 meters in length.
Made in the following colors: Royal Blue, White, Red and Black, With the revolutionary built-in Velcro connection system